Frederick University - COORDINATOR (Cyprus):
---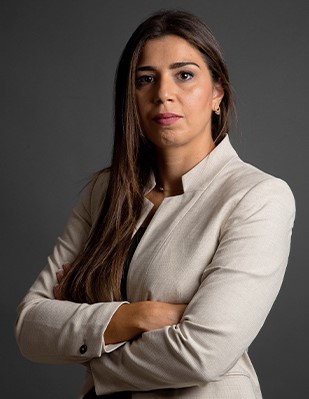 Dr Elena Papacosta
Dr. Papacosta is assistant professor of Exercise Physiology at Frederick University. She is the coordinator of the undergraduate program of Physical Education and Sports Sciences, acting Head of Department of Life and Health Sciences and additionally she is appointed as Council Member at Cyprus Sports Organisation, the highest sport authority in Cyprus, by the Ministerial Council in July 2021. Dr Papacosta gained her PhD and MSc in Exercise Physiology from Loughborough University in the UK, after gaining her BSc in the Kapodistrian University of Athens. She teaches various courses in the areas of anatomy and physiology, exercise physiology, sports nutrition, exercise and health and sports training. Her research coincides into the area of exercise immunology, physiology, nutrition and biochemistry and health-enhancing physical activity. Currently, Dr Papacosta is involved in research projects funded by the Erasmus+ Sport program of European Commission, projects for Sport for All programs at Cyprus Sports Organisation and a project coordinator of a national funded program appointed by the Ministry of Education, Sport and Youth regarding the evaluation of physical fitness of secondary education students. She has publications in peer-reviewed scientific journals and presentations in scientific conferences with more than 500 reference indexes.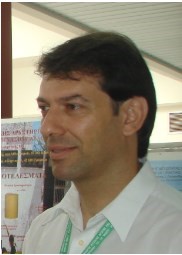 Dr Panos Constantinides
Dr Panos Constantinides is an Assistant Professor of Curriculum & Teaching in Physical Education at School of Education & Social Sciences, Frederick University. He possesses a Bachelor Degree (BSc) in Physical Education & Sports Science from the Department of Physical Education and Sports Science at the University of Athens and a Master's Degree (MSc) in Exercise Physiology, from the Health Sciences Department at Long Island University, New York. He received a second Master's Degree and then a Doctorate in Curriculum & Teaching in Physical Education, from the Biobehavioral Sciences Department at Teachers College, Columbia University. He has taught at all levels of education (kindergarten, elementary, middle school, high school) in New York, and before coming to Frederick, he worked as a Lecturer in the Family, Nutrition & Exercise Science Department at Queens College, City University of New York. He has also worked at the Stress Lab at Brooklyn Hospital in New York, conducting stress tests and ergometric tests on patients and athletes. At Frederick University he's teaching both undergraduate and graduate courses at School of Education & Social Sciences and at School of Health Sciences. His research interests deal with effective teaching and children's attitudes towards Physical Education, health and fitness, obesity, physiological adaptations of the body during and after exercise, as well as the methodology of scientific research. His publish work includes, among others, the research book "Comparison of Teaching Processes in Elementary Physical Education Taught by Specialists and Nonspecialists" and the text books "Introduction to Physical Education – Early Childhood" and "Teaching Physical Education in Early Childhood". His research work includes publications in International English and Greek scientific journals and conferences, accompanied by dozens of scientific research presentations at international conferences abroad. He is also a reviewer in scientific journals, such as the Journal of Teaching in Physical Education (JTPE) & Teaching & Teacher Education, elected member of the Governing Board at St. John's Association & Brigade and certified First Aid & CPR Trainer. He's affiliated with international organizations such as the American Educational Research Association (AERA), the European College of Sport Science (ECSS), the International Association for Physical Education in Higher Education (AIESEP), the World Organization for Early Childhood Education (OEP) and others, while the last few years he has been the Coordinator of the SIG of Physical Education and Physical Activity of the Cyprus Pedagogical Association.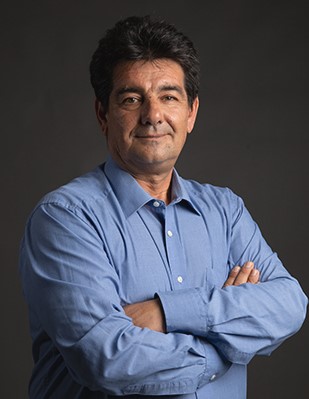 Dr Garyfallos Anagnostou
Garyfallos Anagnostou is an Assistant Professor in Physical Education at the Department of School of Education at the Frederick University Cyprus. He has a Diploma in Physical Education and Sports from National Sports Academy, Bulgaria (1997). He continued his postgraduate studies and received the Ph.D. degree in "Theory and Methodology in Physical Education and Athletic Training, including the methodology of remedial physical education" (2004). He has worked at the Cyprus Volleyball federation as regional trainer (1999), at the National Sports Academy (2002), at the Cyprus Sport Organization as trainer in E.S.Y.A (2004-2005). As a Lecturer at the Frederick Institute of Technology (2006). Since 2007 he is a faculty member at the Frederick University. He also lectures at the MA in Educational Studies: Powerful Learning Environments. He has been invited speaker in several national congresses. He is a founding member of the Cyprus Society for Systemic Studies and member of many professional and scientific associations such as the Cyprus Pedagogical Association, Cyprus Scientific Educators'. Association for the Utilization of Information, communication Technologies, Cypriot Trainers Association, Greek Association of Volleyball Trainers, Panhellenic Association of Graduates of Physical Education. His interests relate to developing positive motivational climate in physical education and sport. He published numerous articles and abstracts in refereed journals, conference proceedings, etc. and in 1 book published in Greek. He has acted as the trainer for volleyball academies and professional volleyball teams. 
Aristotle University of Thessaloniki (Greece)
---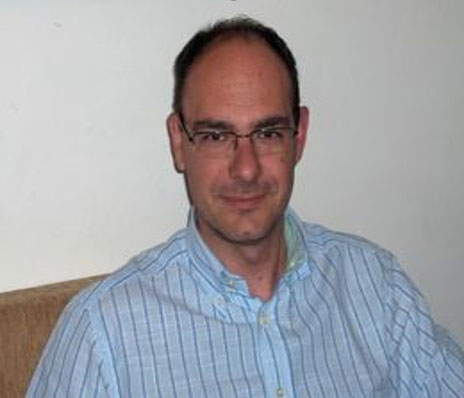 Vassilis Barkoukis
Vassilis Barkoukis is an Associate professor at the Department of Physical Education and Sport Science of the Aristotle University of Thessaloniki, Greece. He has a strong record of national (Greek) and international articles and book chapters. Dr Barkoukis has participated in WADA- IOC- and EU-funded projects aiming to develop anti-doping and health-enhancing physical activity promotion educational tools. His research interests involve the application of social cognitive models in physical education, sport and physical activity. In HEPA project, Dr Barkoukis will coordinate the development of the educational material and will contribute to the project activities.
Cardiff Metropolitan University (UK)
---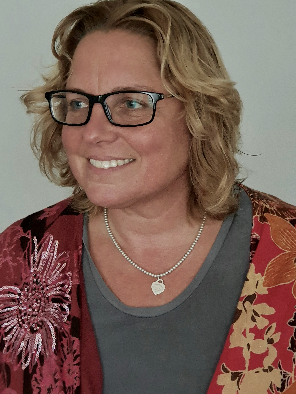 Professor Diane Crone
Diane is the Director of the Centre for Health, Activity and Wellbeing Research (CAWR) at Cardiff Metropolitan University. As a Professor in Exercise and Health, she has a specific interest in physical activity promotion for health improvement. She has extensive experience of applied, pragmatic research in the area of health and wellbeing, and specifically health enhancing physical activity and systems based approaches. She has a wealth of experience leading research and evaluation across the UK and Europe, having led three large EU projects. Her most recent EU project focused on developing municipality level policy to develop urban environments that promote and facilitate physical activity (https://activeenvironments.eu).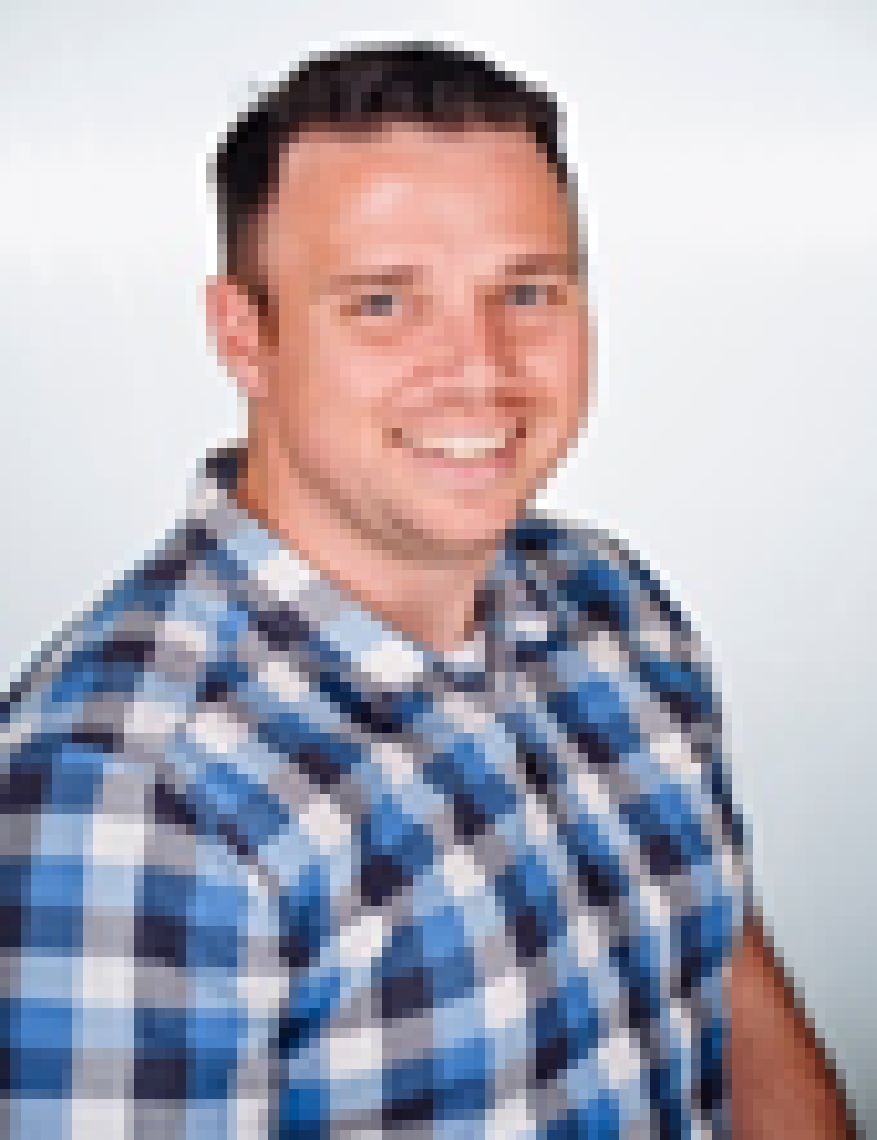 Dr David Aldous
Dr David Aldous is a senior lecturer in the School of Sport and Health Sciences. He is the lead for Cardiff Metropolitan University's Physical Health Education for Lifelong Learning (PHELL) Research and Innovation Group, situated in CAWR. His area of interests lie on using sociological theory in developing interdisciplinary understanding of how education, sport and community organisations understand and confront the social, environmental and health problems facing society in the early 21st century. He has published in the areas of Physical Education, Vocational Education and Training, Teacher professional development and pedagogical innovation. Previously David has worked on numerous funded projects focused on supporting schools in the implementation of the health and well-being curriculum in Wales and on an interdisciplinary STEM research project to educate young people on practices and behaviours that address climate change.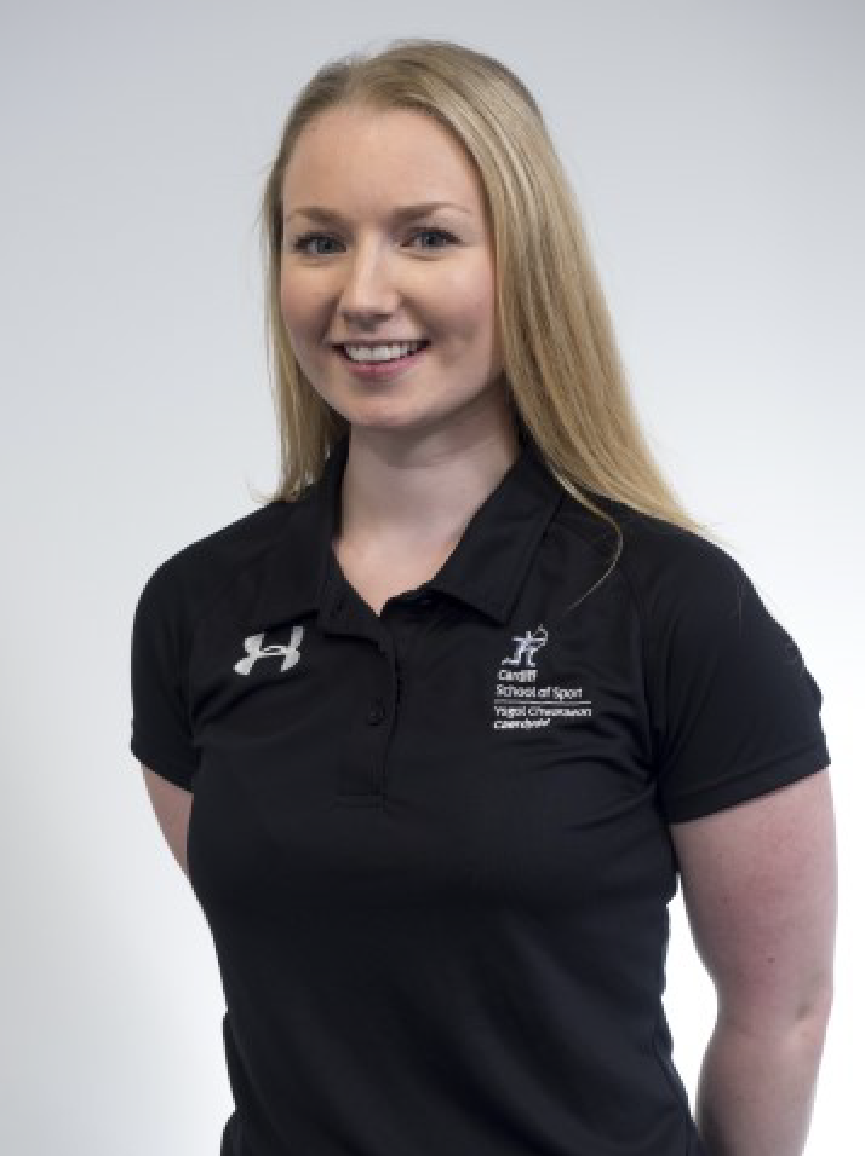 Dr Lowri Edwards
Lowri is an early career researcher and Lecturer in Sport and Physical Education in the School of Sport and Health Sciences. She has published in the areas of physical literacy, primary Physical Education, teacher professional development and physical activity promotion. As the principal investigator of the Active Healthy Kids Wales 2018 group, Lowri co-produced a 'Physical Activity Report Card' that generated political and public attention. The Report Card was used as a global advocacy tool along with 49 other countries to get more children, more active, more often. Lowri has been successful in generating funding through the KESS II scheme.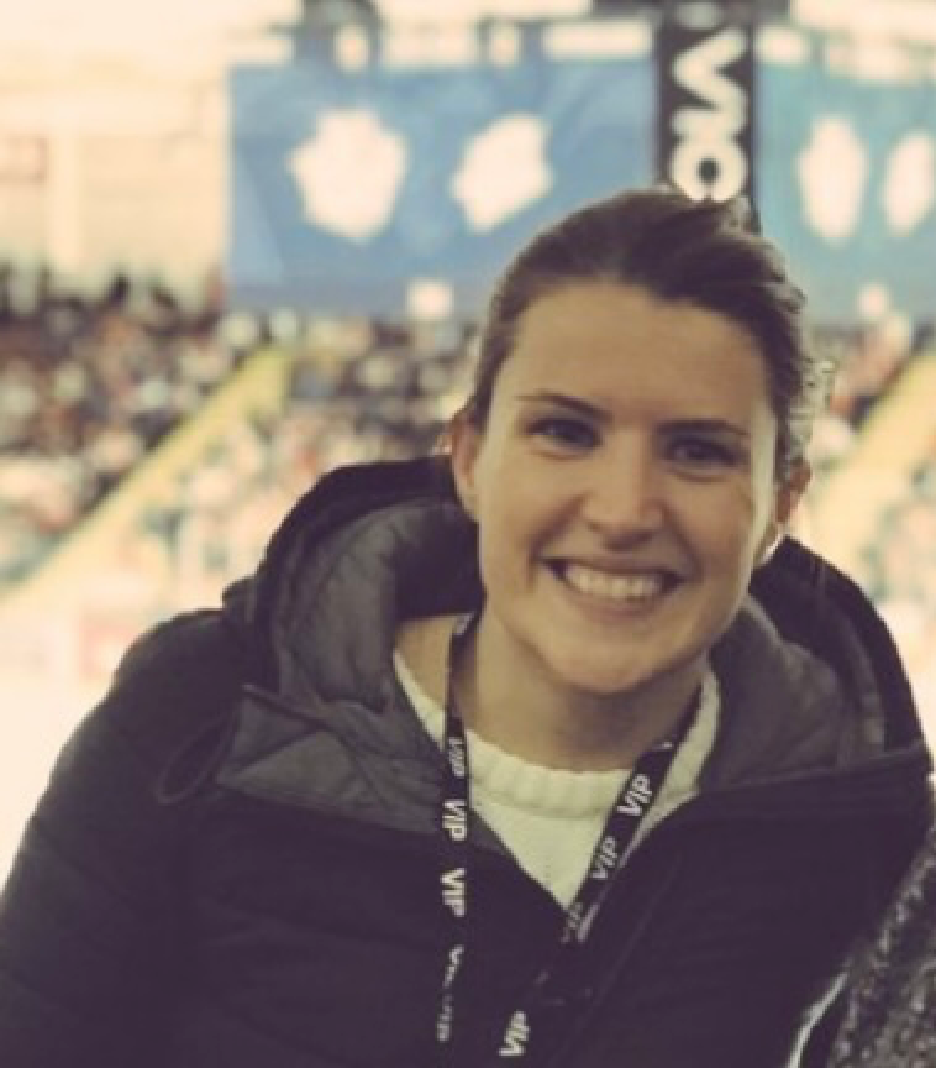 Rachael Lusted
Rachael is a Lecturer in Sport Management and Development and Research and Innovation Officer for the School of Sport and Health Sciences at Cardiff Metropolitan University. Rachael is an experienced project manager in both EU and UK projects. Her role is to support the Cardiff Metropolitan team on the HEPA project.
Directorate of Secondary Education of Pieria (DISEPI)
---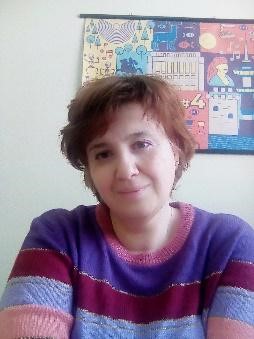 Sophia Fourlari
Sophia has been an administrative officer since 1996. Since March 2018, she is appointed to monitor the European programmes implemented by Schools, to promote the participation of DISEPI in new projects as well as to approve all types of transportation of the Secondary Schools supervised by DISEPI. Until 2017, she was working at the Aristotle University of Thessaloniki, Greece and specifically, in the Department of European Educational Programmes, where she was in charge of the administration of the Erasmus+ International Credit Mobility and Erasmus Mundus programmes.
She studied Physics and got a Master degree in Science Education and ICT as well as a Postgraduate Professional Diploma in Translation, Interpretation and International Relations.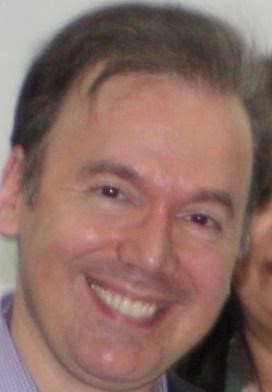 Dr Antonios Athanasiadis
Administrative officer since 2006 and Head of the Department of Administrative Affairs of the DISEPI since 2012. His responsibilities include management of all administrative issues, implementation of legislation as well as supervision and implementation of European Programmes.
He studied Economics and has got a PhD in Economics. Since several years, he has been a teaching fellow at the University of Macedonia, Greece and a regular lecturer at the National School of Public Administration.
EuropeActive
---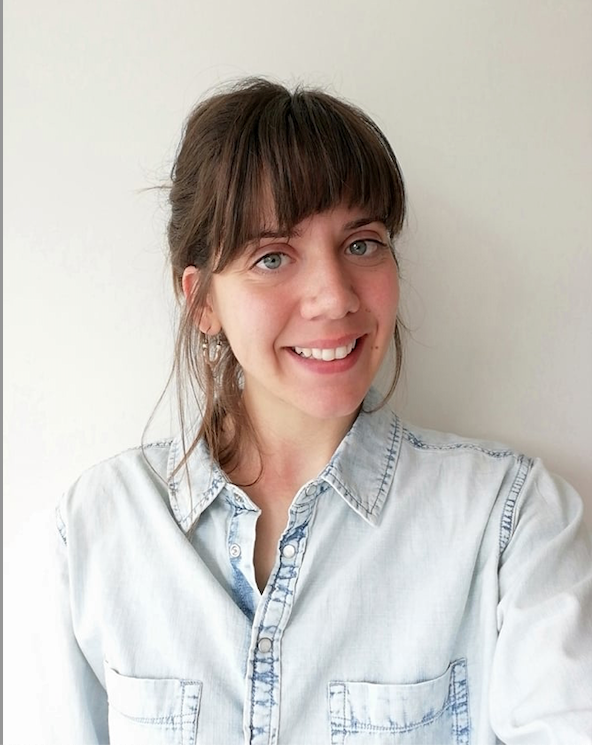 Antigone Vatiliote
Antigone has been working for EuropeActive as an EU Project Officer since October 2019. She is actively contributing in the implementation & monitoring of EU funded projects, under the call Sport of Erasmus+, where EuropeActive is the coordinating organisation. Currently she is working, apart from HEPA project, on the project National Fitness Day for Europe, which aims to promote and establish the namely campaign in non-EU countries. She is also actively contributing on the design and preparation of new Erasmus+ proposals. Prior to her work at EuropeActive, Antigone did the Blue book Traineeship at the Directorate General Education, Youth, Sport and Culture of European Commission and before worked as an educator in public and private primary schools for 5 years.
She will be working on the WP3 Quality Assurance of the HEPA project , thus be responsible for the Evaluation Surveys and Reports about the project's activities and ongoing evaluation of its progress, all in line with EuropeActive's standards and experience on EU projects management.
University of Jyväskylä (Finland)
---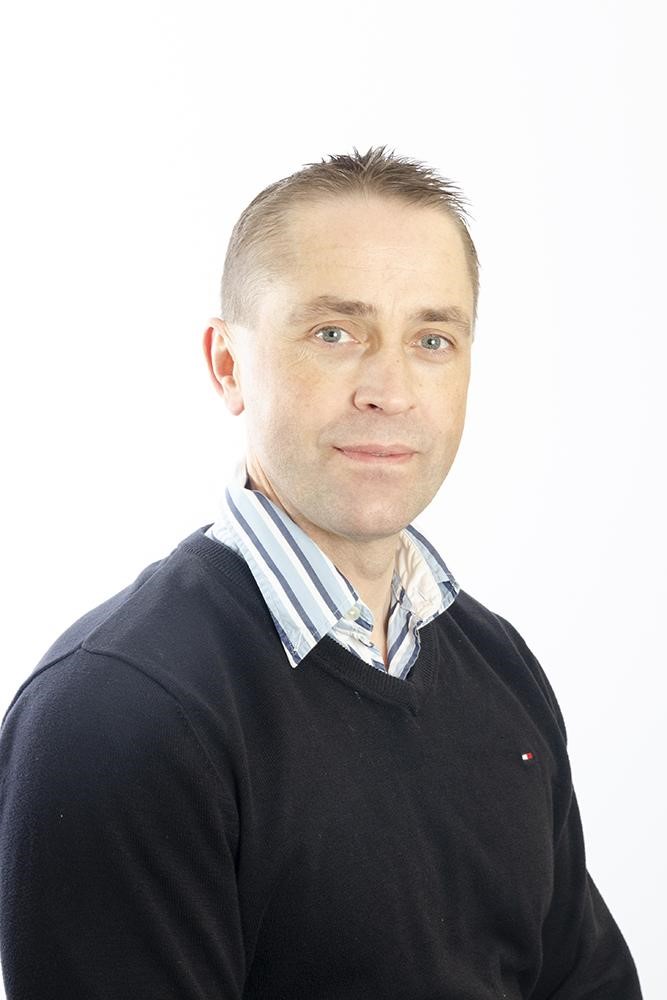 Timo Jaakkola
Timo Jaakkola works as an associate Professor in sport pedagogy (University of Jyväskylä, Finland) and his research and teaching topics include physical literacy, PA motivation, physical fitness, teaching and learning of motor skills particularly in school PE. He has around 100 original scientific articles, 15 scientific books and 30 book chapters from his research areas. He collaborates with international scholars especially in the fields of physical literacy, motor learning, physical activity and PE motivation. In the current EU project Jaakkola's role is coleading training Module 3- CREATING ACTIVE ENVIRONMENTS.
Mikko Huhtiniemi
Mikko Huhtiniemi works as a Development Manager and a researcher at the Faculty of Sport and Health Sciences, University of Jyväskylä, Finland. He leads the national development of the Move! – Monitoring system for physical functioning capacity targeted for school-aged children. In addition, he is pursuing his PhD in sport pedagogy and doing research on motivational and affective aspects of physical activity and fitness in school context. In the current HEPA project, he is especially involved with the development of intellectual outputs, specifically Training Module 3: creating active environments.
University of Bolzano (Italy)
---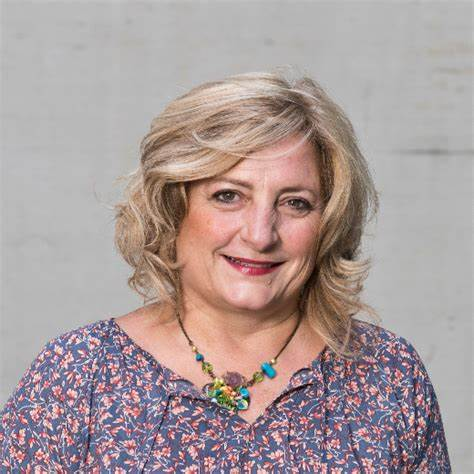 Antonella Brighi
Antonella Brighi PhD, is a professor in Developmental Psychology to Free University of Bolzano. She is leading European and National research projects on well-being. Her research focuses on risk and protective factors of well-being in different context (cyberbullying, school, justice, sport) and on their impact mental health in childhood and in adolescence. She is consultant for school institutions for intervention programs for the promotion of psychological wellbeing.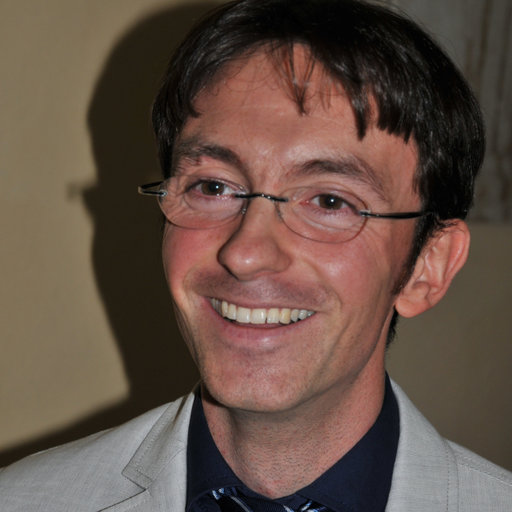 Alessandro Failo
Alessandro Failo, Phd, Phy.D, is a postdoctoral research fellow in Developmental Psychology at Free University of Bolzano. He has been an Alpine ski coach at the highest educational level (3 ° level FISI - Italian Federation of Winter Sport), he worked for 4 years as a Sport Technical Director for a ski team and for 3 years as a Team Leader of a jointventure of 3 ski teams. At the present he is a lecturer in developmental psychology and clinical psychology and he is a member of different international research groups on the promotion of well-being along lifespan.